Pangyo Housing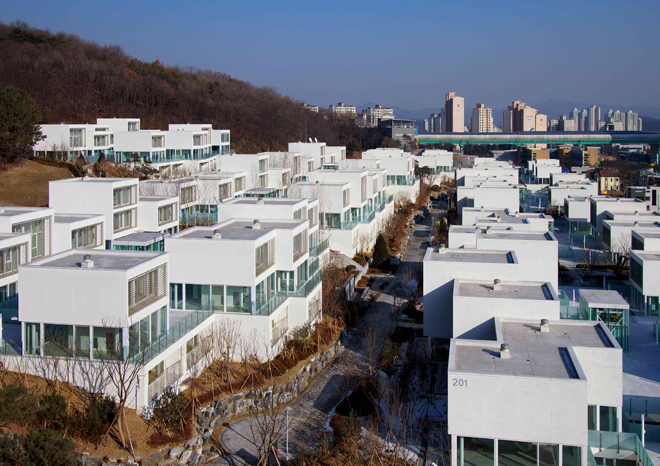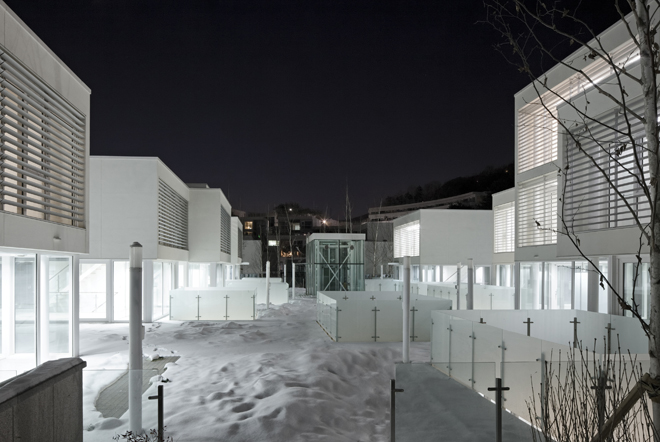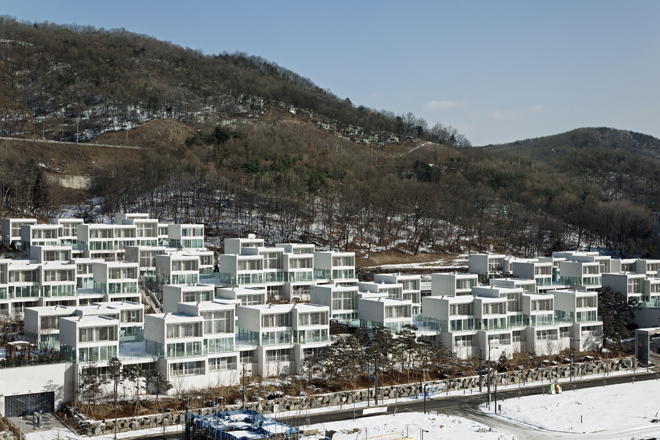 Korea National Corporation held an international competition by invitation for designing a creative and environmental-friendly low-rise multi family housing project in the new town of Pan-Gyo in February 2006.
Pekka Helin (Finland), Mark Mack (U.S.A) and us were selected as the final architects.

We proposed two ideas, siting the whole architecture in clusters, and making a communal deck.
There are totally 9 clusters in the site. Each cluster consists of around 9-13 residential units, with 3-4 stories. The communal deck on the second level connects the transparent space in each housing unit called "Shiki".
Shiki is more like a huge porch, which can be used as a drawing room, Home Office, atelier and many other functions. It enables the clusters to fit to the characteristics of the surrounding environment in this way.
Function
Collective Housing
architects
Riken Yamamoto & Field Shop+Kunwon (Korean collaborator)
structural eng.
Structural Design Office Plus One Co., Ltd.
structural mech.
SOGO Consultants
other
Copyright : Koichi Satake